While the library is closed, we are hosting programs via Zoom. Sign up for the Adult Events email list to be notified of new programs.
Cooking Class with Chef T – Wednesday, May 20, 3pm to 4pm – Chef Theresa of Jeremiah's Catering in Lake Hiawatha will demonstrate how easy it is to make fresh pasta at home using a few basic pantry ingredients!
This event will be hosted via Zoom. You will need to download Zoom software to your computer or the app to your mobile device, links to all of which can be found here.
Registration is through Chef Theresa's Zoom account, not the library. After registering, you will receive a confirmation email from Zoom with information on how to join the meeting.
Chair Yoga – Thursdays from 11:00am to 12:00pm – Chair yoga is a form of yoga therapy that can be practiced in a chair and/or standing. A chair is used for balance and support. The poses are adaptations of modern yoga postures that will ground your mind and body and relax you from head to toe. Eat a light breakfast, wear comfy clothing, and choose a solid chair to sit in.
These sessions will be hosted via Zoom. Please register so we can send you a link to join the meeting on Thursday mornings.
Adult Book Club – Thursday, May 21 at 7:30pm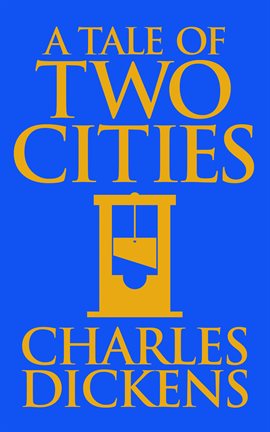 This month's book club selection of A Tale of Two Cities by Charles Dickens is available on hoopla and on Libby. This meeting will be livestreamed on Zoom. You won't need an account to participate, but you'll need to download the Zoom desktop client or app. To receive an invite, email julia.nock@closter.bccls.org. Out-of-towners welcome!
ESL from Home – Are you interested in practicing English from home? Email orla.cassidy@demarest.bccls.org
COVID-19 & Stress – Wednesday, May 6 from 11am to 12pm – Join Sherri Rinckhoff, DMS Guidance Counselor, for an informal discussion of the stress caused by the COVID-19 virus and different ways to cope. The meeting will begin with a 15 minute presentation followed by an open forum for questions and answers.
Yummy & Healthy Snack Demo – Thursday, May 7 at 7pm – Stay healthy and happy while at home by making your own delicious, nutrient-dense snacks. Wholesome goodness from your own pantry! Join Integrative Nutrition Health Coach Jyoti Nebhnani for a virtual treat.